Grant County Museum Scenes
Heritage Square is a crowd favorite! We try to keep the outside portion of the museum open to the public as much as we can. However, the buildings on Heritage Square are delicate. Your safety is also important to us! To keep the buildings in tip-top shape and to keep you safe, the buildings on Heritage Square cannot be opened in any inclement weather or temperature extremes. Please keep this in mind when you are planning your trip to the museum. You are welcome to call or email the museum for the status of Heritage Square before your visit. Thank you for understanding & we are sorry for any inconvenience!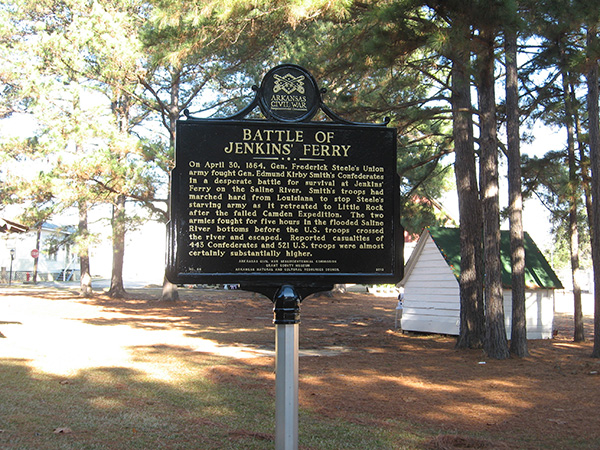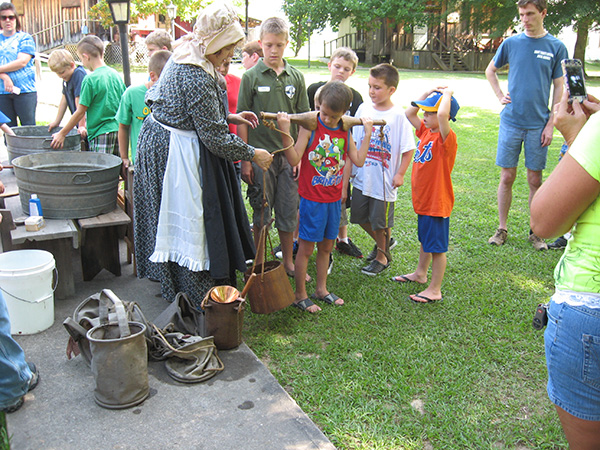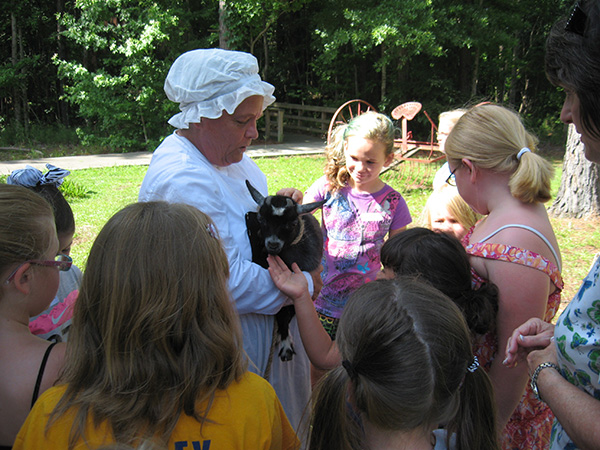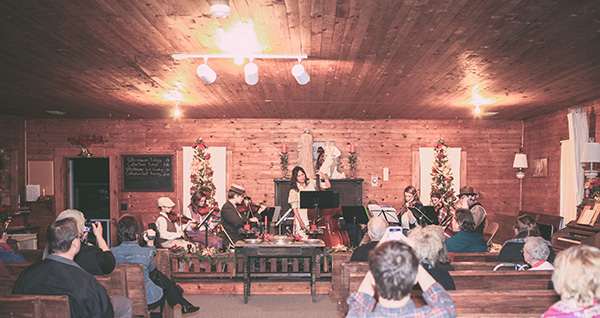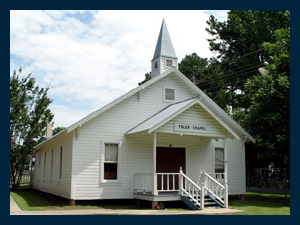 Toler Chapel
This Methodist Church, originally located in the Brush Creek Community, was built about 1935. It was donated to the Museum by Little Rock Methodist Conference. The Chapel was moved to Heritage Square in 1989. It retains its original pews, piano, and wood-burning heater.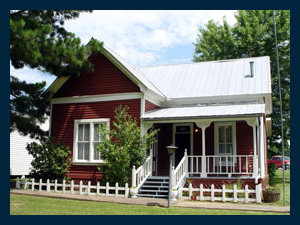 The Town House
Built in 1904, this late Victorian dwelling is one of three identical houses built as rental property on Sheridan's North Main Street by merchant Edgar Shepherd. Originally located one block from the town square, it was most recently owned by Mr. & Mrs. Conrad Gartman. It was presented to the Museum in 1990. Furnishings inside date to the 1920's.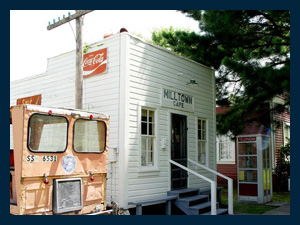 Mill Town Cafe
Built by B.A. Donaldson circa 1927. Until the 1960's, this depression-era cafe primarily served employees of J.L. Williams & Sons Lumber Mill in a section of Sheridan known as Mill Town. Originally called Donaldson's Cafe, this unique building is furnished as it appeared during the 1940's and 50's. The cafe is a gift of D.E. and Mildred Baker.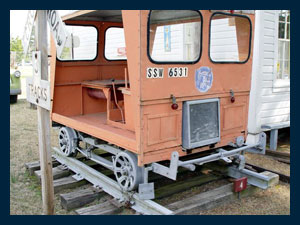 Railroad Tracks
The Sawyer & Austin Lumber Co. built a railroad connecting Sheridan and Pine Bluff during 1899 - 1900 to transport logs. The line, later owned by Missouri-Pacific, was extended to Benton in 1905 and was dismantled during 1983-84. This section is the only surviving example in our county. The Gang Car was used by Cotton Belt Railway.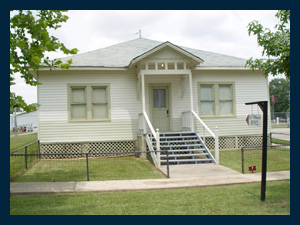 Edward F. McDonald House
This Sheridan dwelling was built circa 1900 then altered several times. Mr. McDonald (1887-1982) was a surveyor, teacher, lawyer, county Sheriff (1921-1925), county clerk (1925-1928) and Arkansas Secretary of State (1931-1936). The house now contains a Doctor's Office, a Law Office, and a replica of a 1900?s post office. The house was presented to the museum in 1990 by Mr. & Mrs. Dan Nall of Sheridan.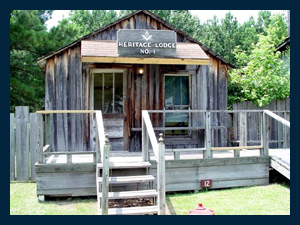 Masonic Lodge
This old building originally housed a business on Sheridan's Oak Street which was owned and operated by Mr. & Mrs. J.J. Shackleford. It was relocated here in 1995 and converted to represent Heritage Lodge #1, symbolic of the county's historic Masonic Lodges. The interior utilizes furniture and artifacts donated by local lodges and their members. This circa 1930's building was donated by J.J. Shackleford family.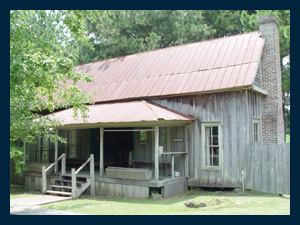 McCool House
This "Dog Trot" style house was constructed by G.N. & Martha Jane Paxton McCool about 1872 -73 in Paxton Community south of Sheridan. It was remodeled several times and remained on the property of the family members until 1996 when it was moved here. Twelve McCool children were born in this house. The house was built of lumber possibly produced at the McCool Brothers Sawmill once located in the Paxton settlement. The dwelling was donated by the Felix Bird Family.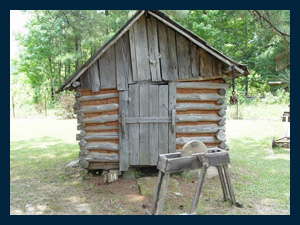 Saddle Shed
This log structure from the Corinth Community was originally located behind the McCool house. Prior to relocation it was a storage building and is still used for storage today. The building was a gift from the Tommy Breazeal Family of Corinth.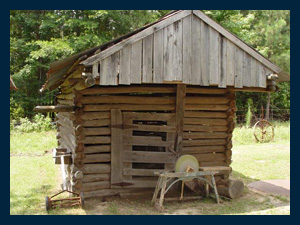 Corn Crib
This pioneer building was also located behind the McCool House. It was built about 1920 for the purpose of storing corn. Spaces between the logs were left open to allow air circulation. The building was donated by the John Rainbolt Family of Crossroads.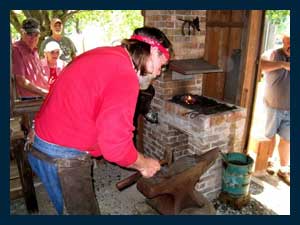 The Blacksmith Shop
This reconstruction of an early 1900?s blacksmith shop is an active working shop that was remodeled in 2009 by Rita and Larry Layne. It is open one Saturday a month and on special occasions for demonstrations by our blacksmith.